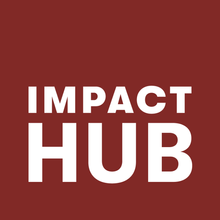 20% discount on fixed desk coworking stations at the Impact Hub offices in Turin, Milan and Florence.
For all Finom customers, Impact HUB as reserved a special discount of 20% on the fixed coworking desks in the offices of Torino, Milano and Firenze. The discount is valid for the first 3 months since the subscription of the contract.
Impact Hub is the largest organization in the world of coworking spaces and incubation and open innovation services with a focus on sustainable innovation.
The Italian network of Impact Hub brings together the eight Italian offices in Turin, Milan, Florence, Trento, Reggio Emilia, Rome, Bari and Syracuse that are part of the global Impact Hub network.
The international network was born in 2005 and today has more than 100 spaces with a presence in all continents.
Each Impact Hub is rooted in the territory.
Impact Hubs are coworking spaces, communities, event locations, incubators and business accelerators.
The Community of Italian hubbers is made up of over 2000 members belonging to all of the world of sustainable innovation: startups, companies, entrepreneurs, mentors, investors, sector experts, associations, cooperatives, freelancers, smart workers, PA, Donors, who can now benefit from transversal and integrated services resulting from this collaboration.
Your promocode - IMPACTFINOM