Request a bonus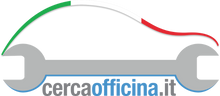 30% off your first year subscription – including a 1 month free trial period!
CercaOfficina.it is the partner for all auto-shops, and provides
digital tools
to:
Find new clients and earn their trust
Send automatic offers and handle reservations in one click
Increase the visibility with a custom made website, which is indexed, and suitable for all devices
Improve reputation with real and verified reviews
To all the auto shops in Finom, we dedicate a special offer:
30% off
your first year subscription for both types of plans (Professionista and Top). Still not convinced? Exclusively for FIinom's clients is also the chance to try the Professionista plan
free for one month!
Link review:
https://it.trustpilot.com/review/cercaofficina.it
Link to the website:
https://www.cercaofficina.it/